Garmin
PRO Control 2 Remote Launch Handheld
Regular price
$129.99
$0.00
Unit price
per
*Includes PRO Control 2 Handheld Only*
A Complete Remote Launch System for Dog Trainers
Handheld controller and remote receiver provide full remote launch/release
Consistently provides a range of more than 1/2 mile
Rapid launch lets you control multiple launch devices¹ sequentially with 1 button
1-hand control offers easy mode selection, launcher control and sound selection
Preloaded with 3 selectable, realistic sounds; additional sounds available for download
You only have so much time for field training with your dogs. That's why serious trainers and hunt testers look to the Garmin PRO Control 2 remote system to help get the most out of every session — and every dog. Offering precise, reliable control of remote launchers and releasers, this system puts a full range of bird hunting and field trial scenarios right at your fingertips.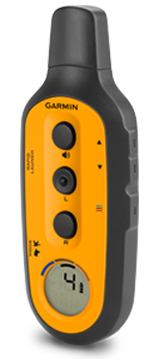 Better Simulation Starts Here
Combining proven Tri-Tronics® technology with an advanced new remote receiver design, PRO Control 2 wireless system offers easy 1-hand control of multiple remote devices and sound outputs. So, you can focus more on your dogs and less on operating your electronics.
The rugged, ergonomically designed handheld transmitter with vivid LCD display has a range of more than 1/2 mile. It offers separate launch and training modes. Plus, it also provides a rapid launch setting that enables you to sequentially control multiple remote receiver devices with the press of a single button. A handy battery life indicator on the device lets you know when it's time to recharge. And the unit's bright yellow color makes it easy to see and locate in the field. Better still, if you're hunting waterfowl, it's good to know that your PRO Control 2 handheld is water-rated to IPX7 — and it even floats!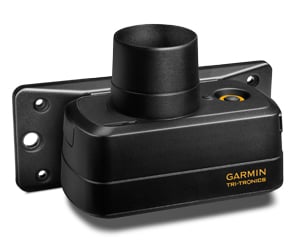 Train Realistically
PRO Control 2 remote receiver provides reliable, robust control of field launchers and releasers. The receiver has 2 output jacks, allowing you to independently control launches from up to 2 compatible training devices from each wireless unit. It's also possible to set additional receivers (sold separately) to trigger on the same signal from your handheld, achieving simultaneous "flushes" from several bird releasers. A built-in speaker horn on the receiver provides crisp, realistic audio output, with 3 attention-getting, user-selectable, preloaded sounds: Duck Comeback call; Hey, Hey, Hey command and Tone. More than 15 additional sounds are available for download from Garmin Express. Audio library includes sounds like Goose Comeback Call, Duck Quack, Heel Command, Stay Command and many more.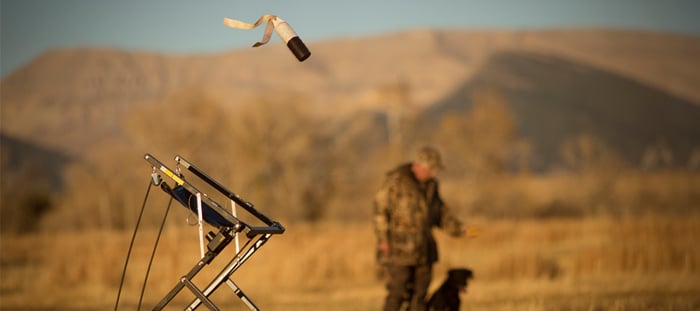 Let's Do Launch, and More
PRO Control 2 remote system is compatible with a wide variety of launchers, releasers and accessories. The receiver's lithium-ion battery can provide up to 200 launches between recharges. And for additional training flexibility, your handheld device can also be used to provide a range of command simulations, tones and vibrations via compatible Garmin Delta® Series and PRO Series dog collar devices (sold separately). You can use up to 3 dog collar devices with a single Garmin PRO Control 2 handheld unit — and select a different intensity for each dog you're training.
IN THE BOX:
PRO Control 2 handheld
AC adapter
mini USB cable
Lanyard
Manual
---
Share this Product
---