Garmin Impact Bat Swing Sensor
Regular price
$149.99
$0.00
Unit price
per
Make Every Swing Count
Bat swing sensor with on-device display delivers instant metrics, feedback and coaching tips to help shape the ideal swing
Get immediate, accurate key swing metrics, including bat speed, hand speed, time to impact, elevation angle and attack angle
App provides detailed coaching tips and drills developed by professional hitting coaches
Download the free Impact app to a compatible smartphone to view swing analysis and 3-D swing path, manage multiple players, back-up swing data and see swings across different devices sharing the same Garmin account
Set up profiles on the app to compare to similar age, baseball or softball and skill level
Whether you play baseball or softball or coach players, training with the Impact Bat Swing Sensor can help shape the ideal swing. Batters can learn how to improve hand speed, bat speed and position so they quickly can become a better hitter.
Instant Feedback
After every swing, instantly see your key swing metrics, including bat speed, hand speed, time to impact, elevation angle and attack angle. After every 3 swings, coaching tips and drills — developed by professional hitting coaches and tailored to your player profile — are offered to help you make adjustments and improve your swing.
Bat speed: Create leverage to develop more bat speed in your swing.
Hand speed: Learn how to get your hands into the hitting zone faster.
Time to impact: With fast hands, you can wait on pitches and see the ball longer by developing a short, compact swing.
Elevation angle: Learn to control your bat through the critical hitting zone to create the highest exit velocity.
Attack angle: Get your swing on the best swing path to drive the ball consistently.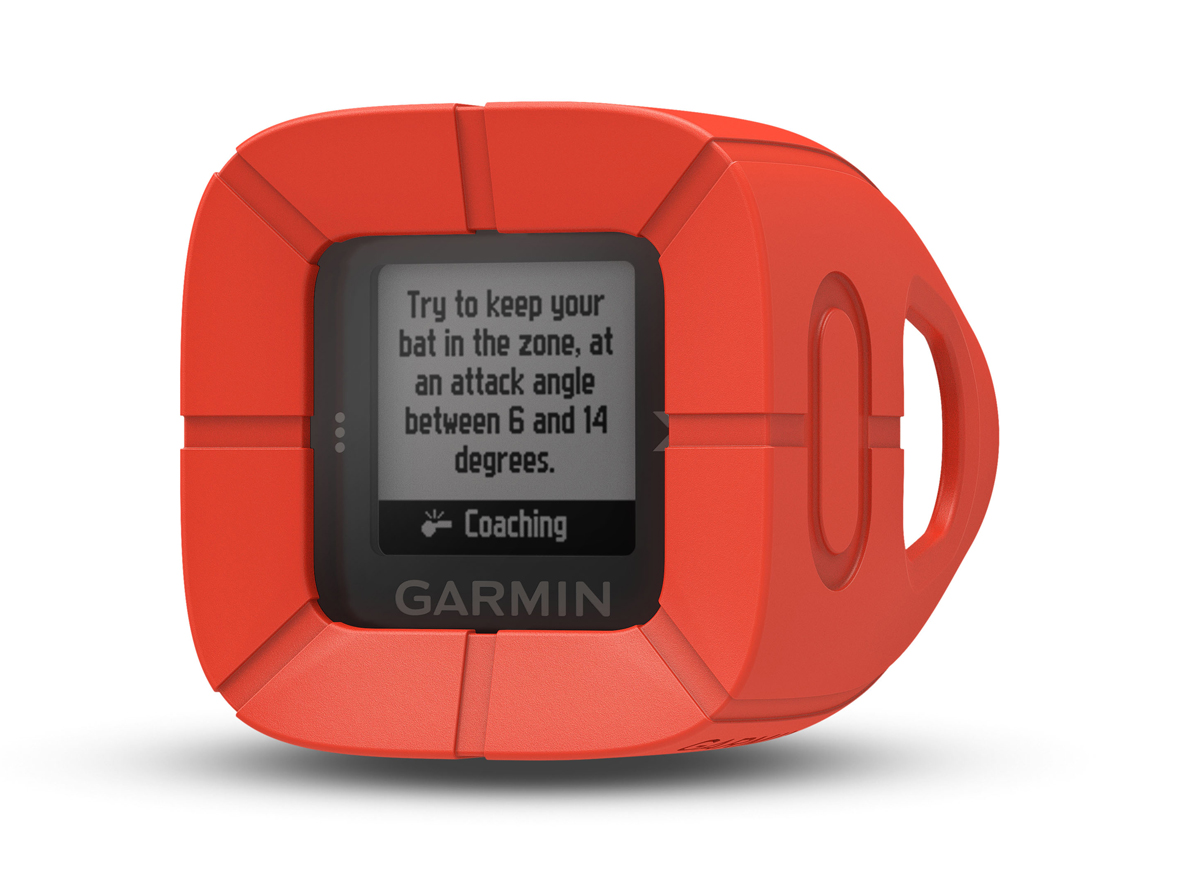 Impact App Adds Even More Insight
Although Impact can be used alone, the Impact app adds even more insight. Download the free, easy-to-use Impact app to a compatible smartphone or tablet. Simply set up a profile, connect your device, and you are ready to swing. The app shows more in-depth swing data than what is available on the Impact sensor. Batters can stay in position while coaches view near real-time swing analysis and the batter's 3-D swing path. The app also provides detailed coaching tips and drills, developed in collaboration with professional hitting coaches, to help make training even more effective and productive.
The animated 3-D representation of the bat path also provides information about the bat speed throughout the swing by using green (slow) to red (fast) color coding. This gives hitters and coaches the ability to review each swing from any angle and analyze the metrics to help improve the player's swing.
Organize Swing Data for the Entire Team
Using the Impact app, coaches can organize swing data for multiple players by creating profiles that include age, baseball or softball and skill level, and then the app will determine swing metrics for comparison. Coaches can also back up swing data and see swings across different devices sharing the same Garmin account. They can also create an avatar for each player with uniform name, number and color — even bat type and length.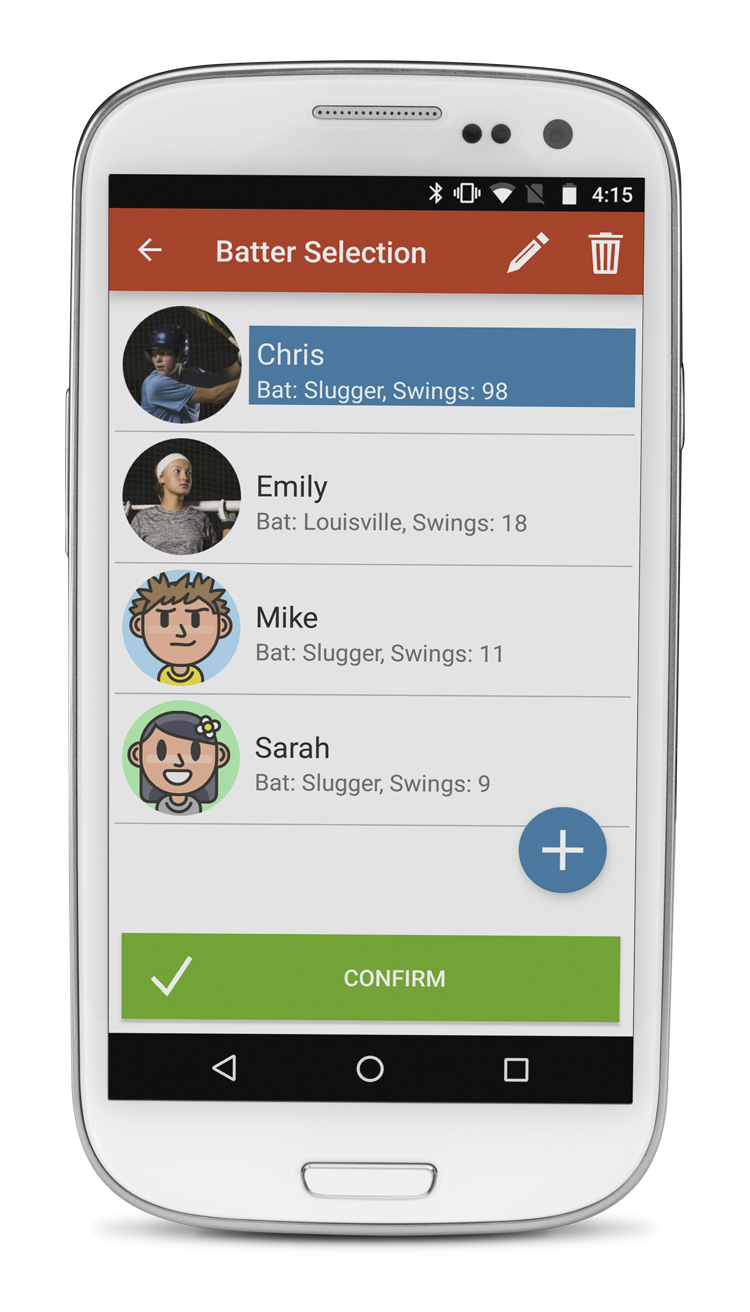 Small, Light and Easy to Mount
The Impact Bat Swing Sensor is small, light and unobtrusive. Batters will barely know it's there. The mounting piece is made of flexible material that stretches easily over the end of the bat but holds tight. The sensor then slips easily into the mount.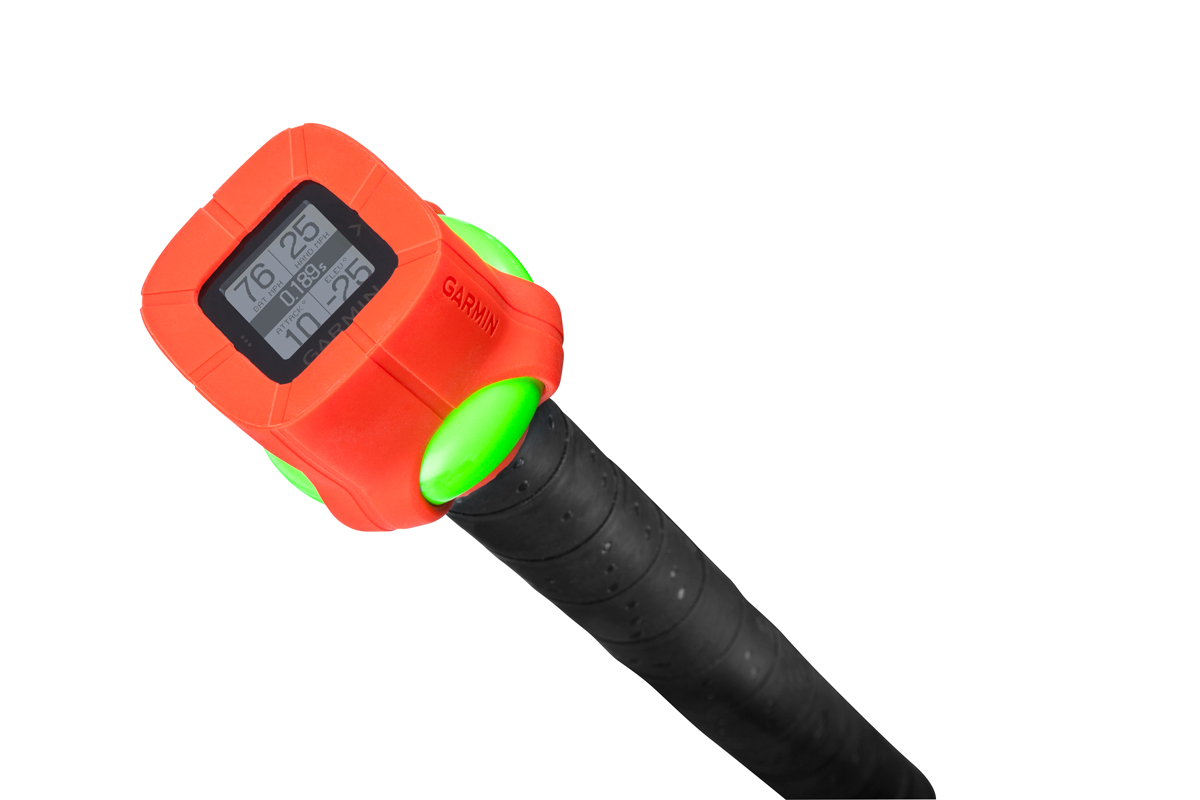 Coaches and Academies
Want to learn more about this device and how it can improve your team's swing game? Contact our sales team for more information.
User Dimensions: 1.5" x 1.4" x 0.5" sensor only; 1.6"x 1.6" x 1.9" sensor in mount.
Display size: 0.73" x 0.73"
Display resolution: 128 x 128 pixels
Display type: Sunlight-visible, transflective memory in pixel (MIP)
Weight: 0.6 oz sensor only; 1.2 oz sensor in mount
Battery life/type: Up to 10 hours, rechargeable lithium-ion; non-replaceable
Water rating: IPX7
Interface: USB
-Impact bat swing sensor
-Mount
-Charging/data cable
-Quick start manual
---