---
---
NO MONEY DOWN! No Credit Needed & 0% for 18 Months 
*Includes Delta Inbounds Dog Device only.  Delta Inbounds system can support up to two dogs.* 
Smart Solution Helps Keep Pets Where They Belong
Wireless dog containment, activity tracking and training system with small, portable base unit and rechargeable on-collar device
Provides a containment radius of up to 2 acres — roughly 150' — for up to two dogs; allows a breached dog to return without correction to designated containment area
Comfortable plastic contacts allow for extended wear and are provided in long and short sizes to accommodate various coat lengths
Industry-leading built-in BarkLimiter™ feature helps deter nuisance barking
Works with the free Garmin Canine™ app on your smartphone¹ to help you monitor activity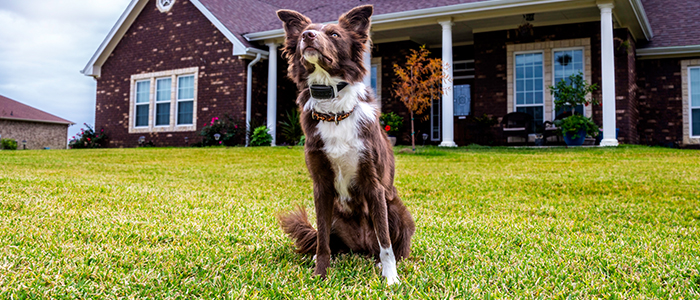 When pets become part of your family, they need boundaries to help keep them safe, secure, healthy and well-behaved. The wireless Delta Inbounds containment system makes it easy to set boundaries for your pets, anywhere you go, without a major investment in physical fencing, buried wires, kennels or other forms of territorial confinement.
For Unconfined Peace of Mind
The Delta Inbounds system combines proven Garmin on-collar technology with a small, lightweight, fully portable base station. This system lets you contain up to two dogs within a configurable roaming area that spans a radius of up to 2 acres. Plus, the included set of boundary flags provide visual cues that help your pet know where the perimeter is set within the geofenced zone. If your dog breaches the boundary area, the welcome return feature allows re-entry without correction.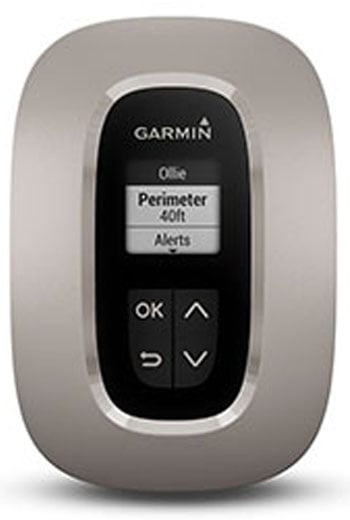 It's Fully Mobile Pet Protection
Unlike physical fences or buried invisible fences, your Delta Inbounds containment system is easily movable and reconfigurable. Simply plug the base unit in anywhere there's an available outlet to create a temporary boundary area for your pet when you're camping, traveling or relocating. If you lose power or don't have access to it, the base unit also can operate on AA battery backup power for up to 4 days. You can adjust the containment area from its full range down to a few yards — which allows the system to be adaptable for setting boundaries indoors as well as outside.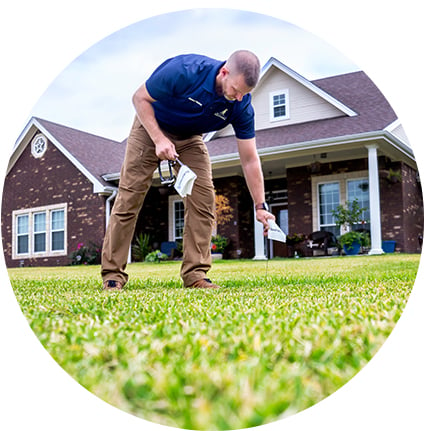 Integrated Activity Monitoring
Making sure your pet stays active is so important when it comes to maintaining their overall fitness and well-being. When downloaded to your compatible device¹, the free, easy-to-use Garmin Canine app offers activity monitoring and selectable correction signals for training your dog. The activity tracking² features make it easy to see when your pet is active, for how long and at what intensity level. Use this data to gain insight so you can help your companion enjoy a healthier, more active lifestyle.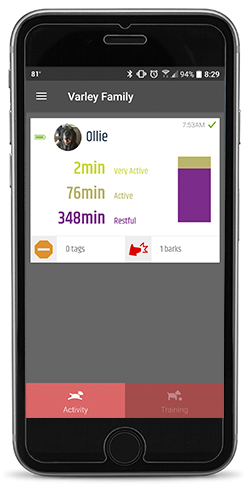 Better Behavior Starts Here
In addition to monitoring boundary breaches and tracking your pet's activity levels, the Garmin Canine mobile app also lets you use your compatible smart device to serve as a remote handheld trainer. Reinforce the behaviors you want — and discourage the ones you don't. Simply press a key on the app's training display to gently correct your dog with vibration, tone alert or safe stimulation.
Set Limits with Keep Away Tags
As an added "shield of security" when you're not around to personally interact with your dog, the Keep Away Tag creates geofenced (1'-3' range) alert zones to help keep your pet away from trash cans, flower beds or other "no-go" areas.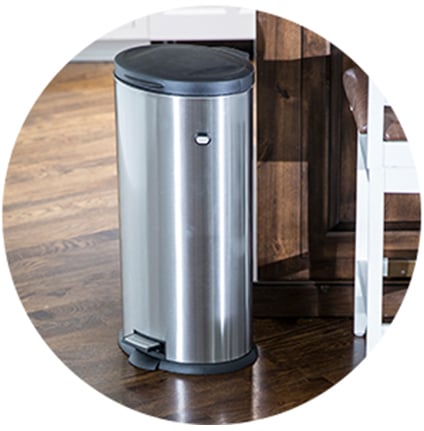 ---